Hey all, my poster for Eric Church in Chicago is now available, the very limited Church Choir variant as well. FYI, I have very few of each. Thanks for all the kind words and support throughout this tour. I look forward to making more in the future. Cheers all. – Andy V.
PLEASE NOTE: I will be exhibiting at SXSW at Flatstock 77 starting on Wednesday the 16th but any order placed before noon CST on the 15th will ship by then. After that shipping all orders will be on hold until my return on the 23rd. Thanks for understanding.
Regular version available HERE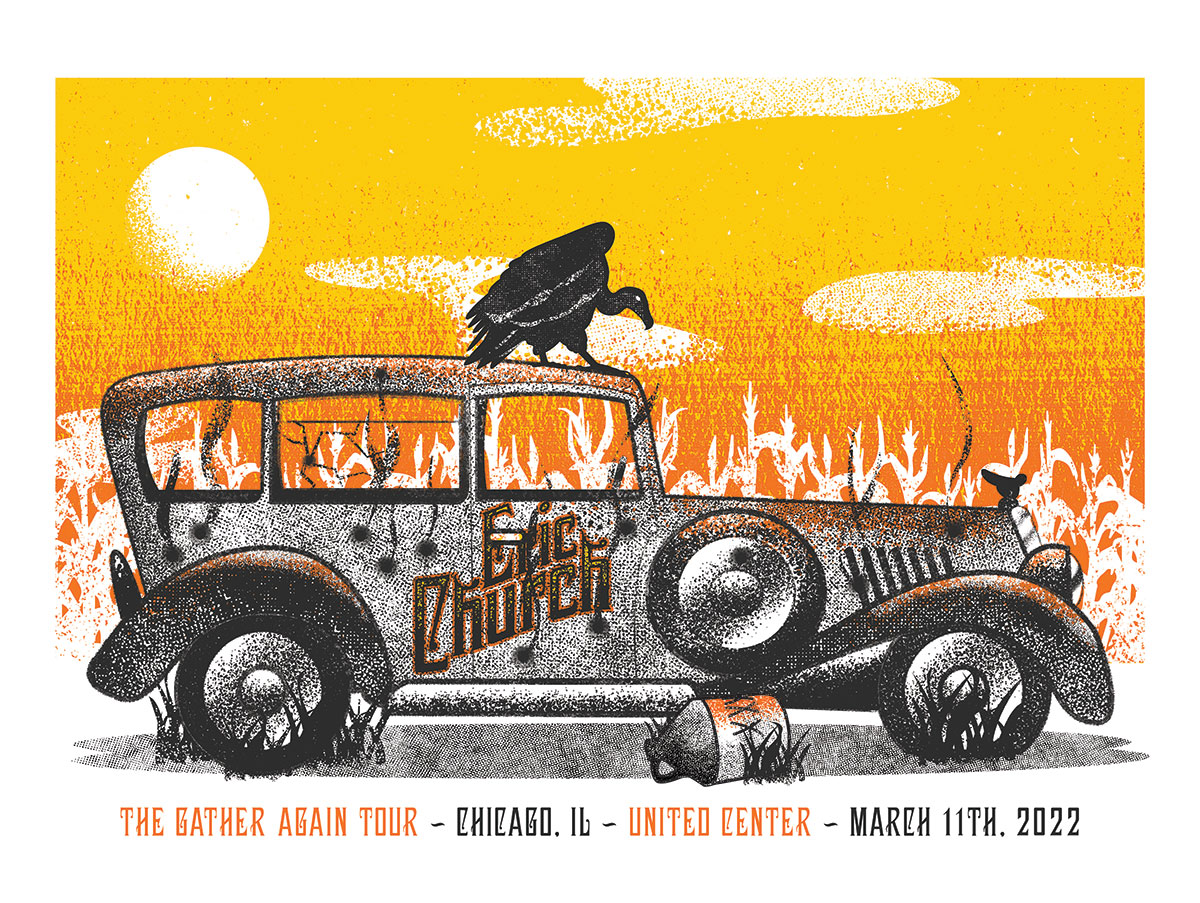 and the variant HERE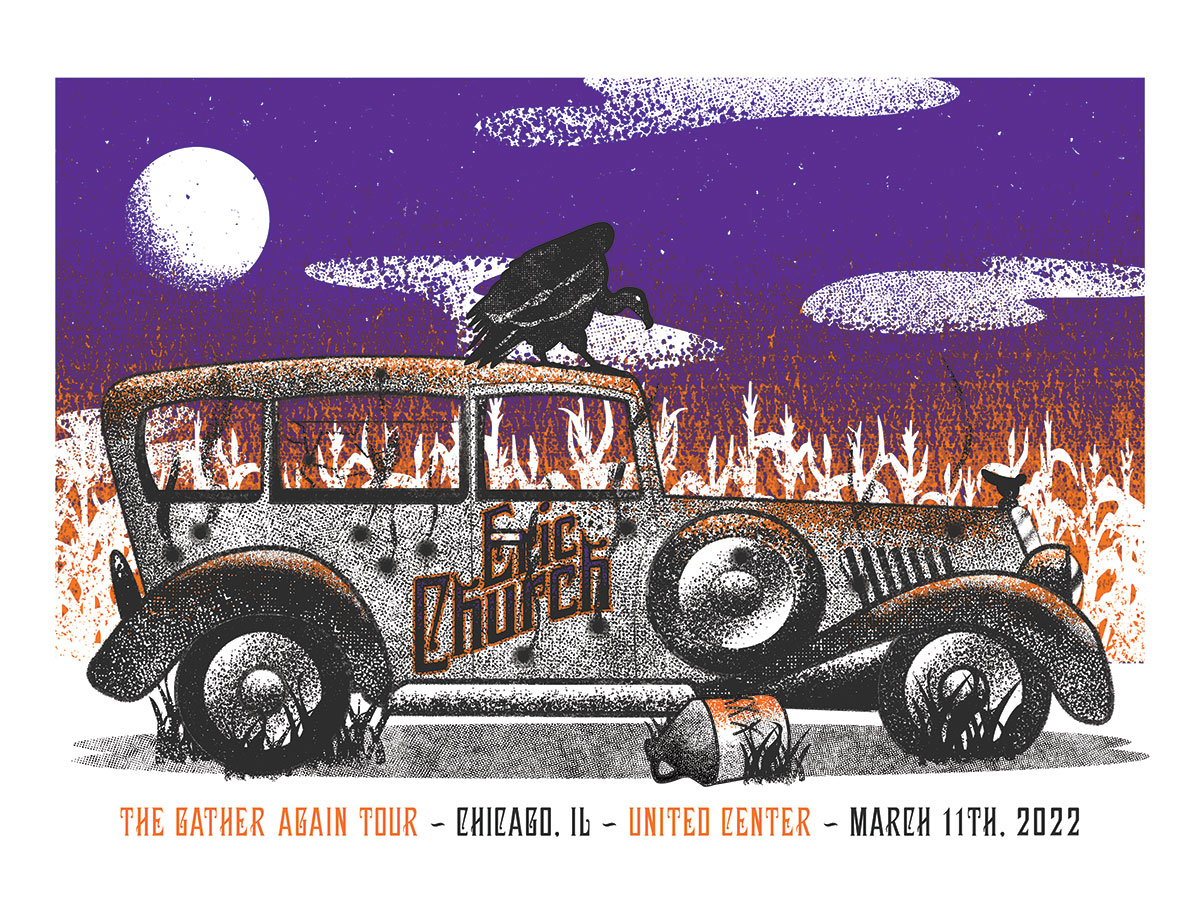 More work coming along for the summer so stay tuned!