I was honored to be asked to make yet another poster for Eric Church this weekend in Kansas City, Missouri. Nothing like Chief in the home of the Chiefs! I have limited APs of the regular version as well as the exclusive Church Choir variant featuring metallic gold ink.
CHECK THEM OUT HERE and the VARIANT HERE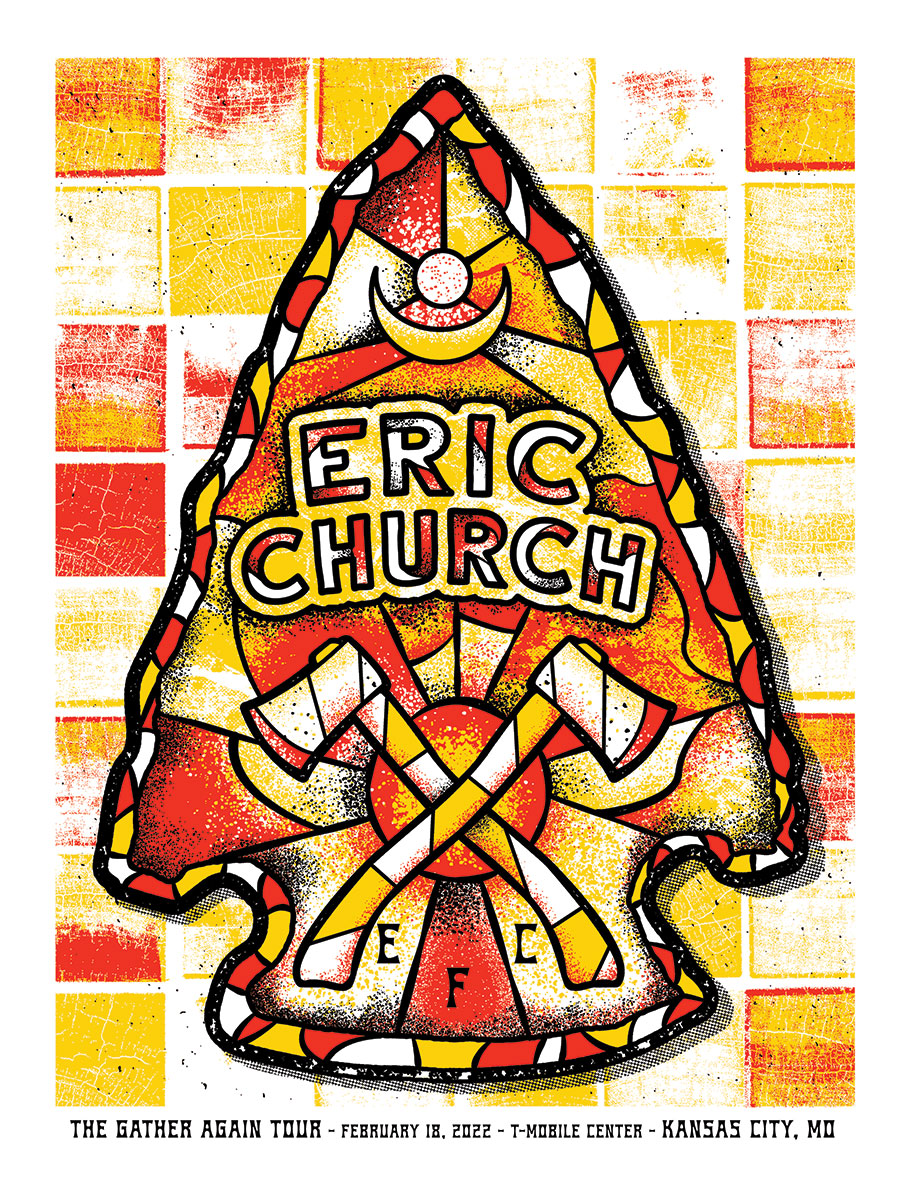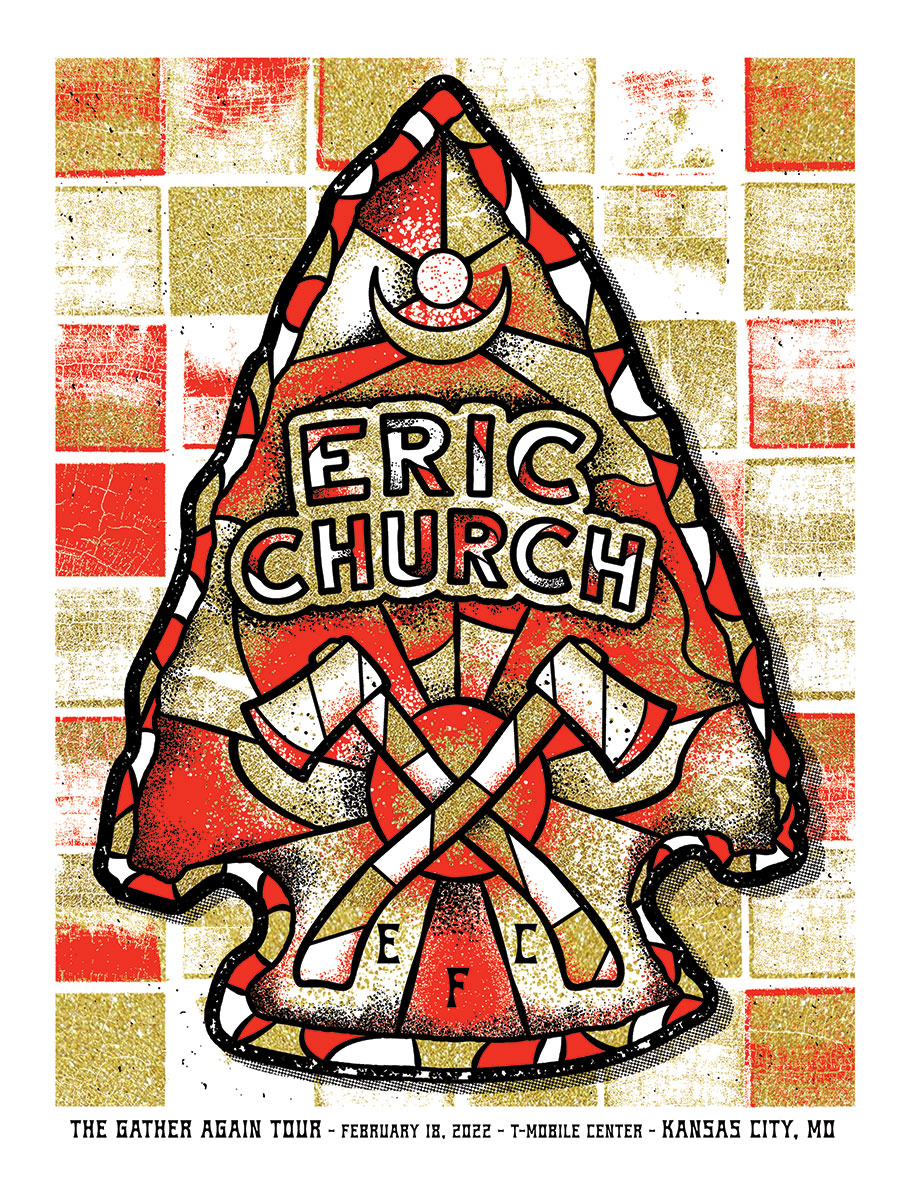 Also I realized I never updated stock of my Jason Isbell in Memphis poster. It has been updated and my copies are in the store now.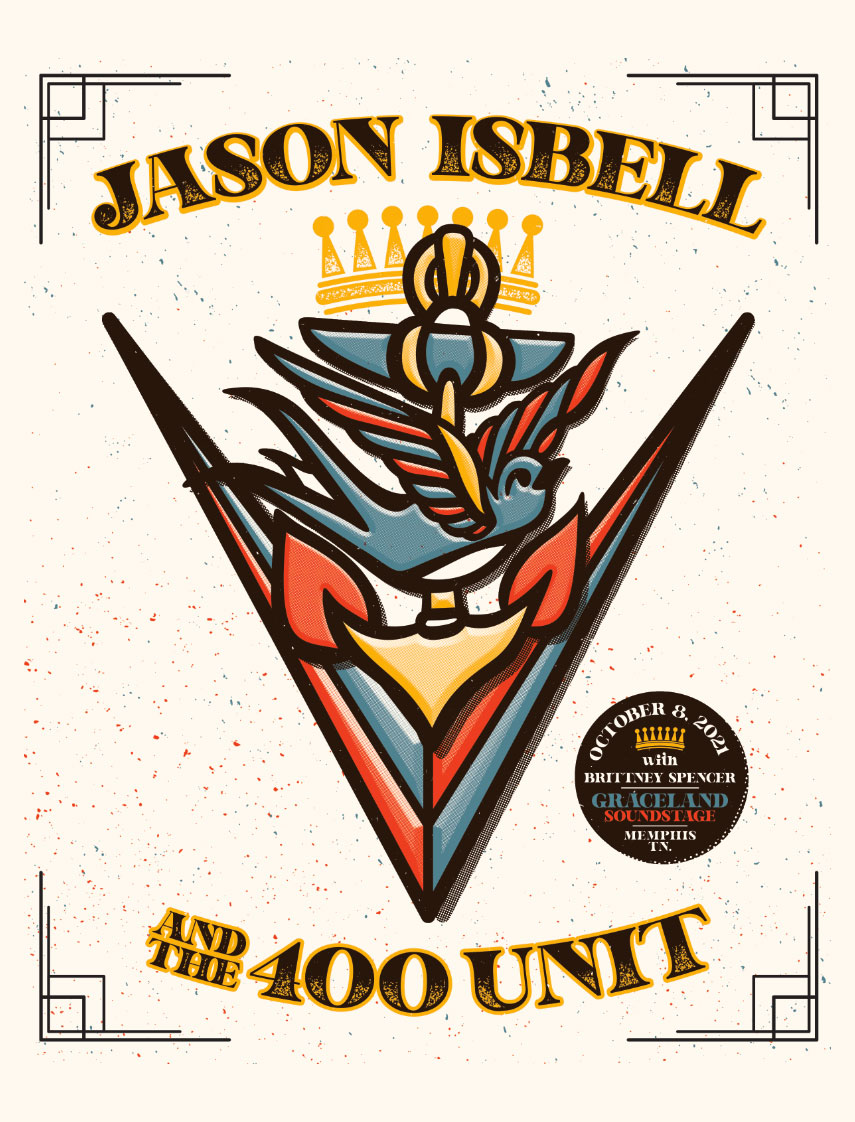 A lot more stuff coming down the pipeline so stay tuned and follow me on Instagram at @bossconstruct for more news and pics of upcoming projects.
Cheers, Andy